On July 19th, 2017, Helping Hand held a friends and family dinner event for their clients, family and biggest supporters at Lionhead Golf & Conference Centre in Brampton, Ontario.
"It means the world to me that so many incredible people have gathered here tonight to support each other, and celebrate our journeys together," said Ed Hand as he addressed the crowd at the beginning of the evening.
Over 100 people came from near and far to celebrate each other. Clients celebrated each other's perseverance and small victories in the face of adversity. Supporters celebrated Helping Hand's passion for helping those in need. Ed Hand celebrated his long-time partner Daniel Balena's drive and expertise to get their clients the best settlements possible. And everyone gathered as family to celebrate the little joys in life.
Special guests, Darryl Sittler and Tiger Williams, were also on hand at the event to sign autographs and take photos with guests.
"Tonight is about thanking each and every one of our clients, their caregivers, and families, for the gift of allowing us to work with you. It's an incredible honour that you've welcomed us into your families…I hope you're aware how very much that means to me. And if you ever need anything at all, you know we will be there…with a helping hand," said Ed, and he meant it from the bottom of his heart.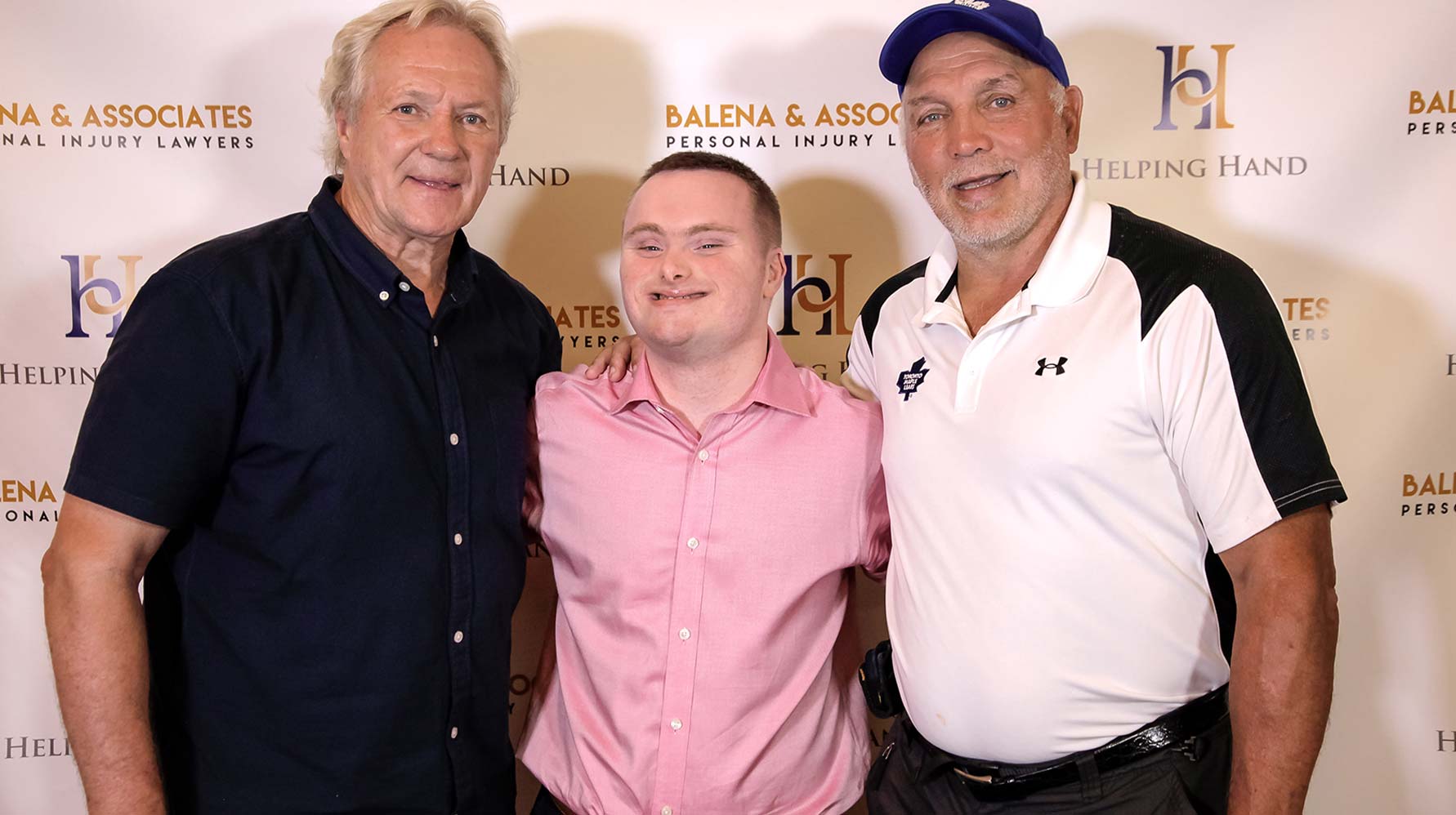 "Tonight is about thanking each and every one of our clients, their caregivers, and families, for the gift of allowing us to work with you."